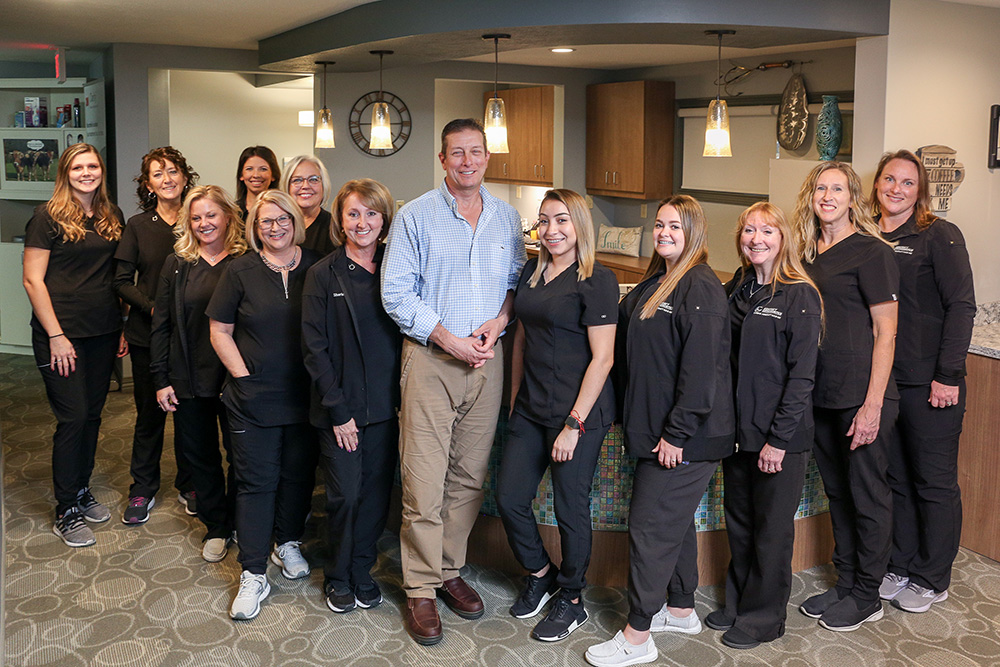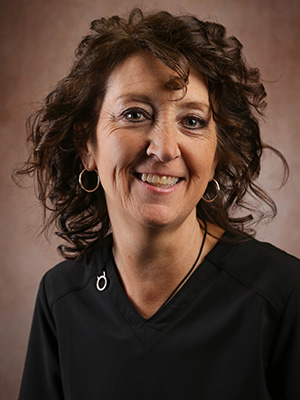 Molly
Orthodontic Assistant
I have been an orthodontic assistant since 1986. My duties include chairside assisting and new patient exams. I have enjoyed working with Dr. Ashcraft and the staff since 1997. My favorite thing about my job is seeing the progress and the final result of our patients.
I love the summertime, being out in the sun, and going to Florida in the winter. In my free time, I like to paint, shop, decorate, and go out with friends.
---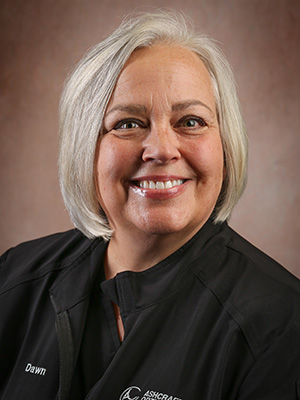 Dawn
Front Desk Receptionist
I have had the pleasure of working the front desk at Ashcraft Orthodontics for seven years! I adore being able to greet patients with a smile and make sure they feel right at home. My favorite part of my job is getting to see the kids grow up and change over the course of their time with us.
In my spare time, I enjoy going to visit my grandkids in Chicago and hanging out with my furry friends!
---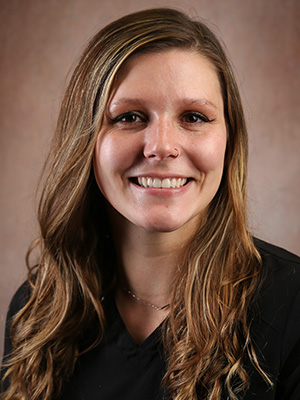 Jessica
Orthodontic Assistant
I have been working in the dental field since 2014 and joined Dr. Ashcraft's team in 2020. I assist patients chairside and really enjoy getting to see the smile transformations and the kids as they get older as well.
When I am not working, I am spending time with my kids and family!
---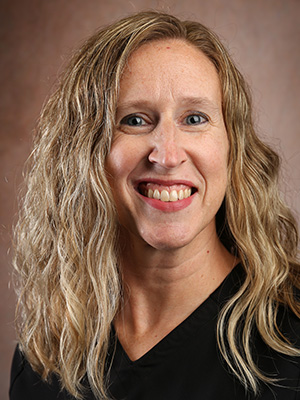 Libby
Orthodontic Assistant
I have been alongside Dr. Ashcraft since 2002. Every day, I get to help patients chairside and during their new patient exams. I love seeing all the beaming smiles when patients are finalizing their treatments.
Outside of work, I enjoy working out and spending time with my family.
---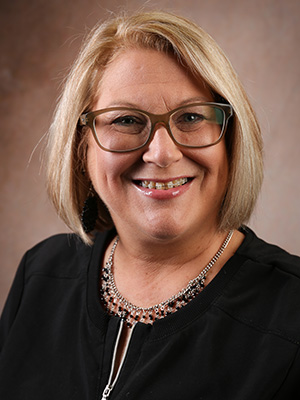 Jacki
Orthodontic Dental Assistant
I have been an Orthodontic Assistant for 39 years! I chose this career path because I had such an awesome experience as a young teen with my own orthodontic team. I love being a part of our patients' orthodontic experience and creating happy healthy smiles!
I am not married but have a lifelong partner, Knoddy, a niece and nephew that are like my kids, and two
"grand cats" that I have grown to love very much (I used to be scared of cats LOL). In my free time, I like crafting and decorating.
---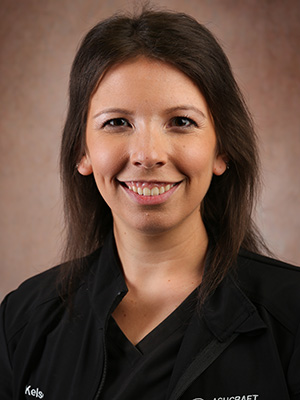 Kelsey
X-Ray Technician
I have previously been a patient with Dr. Ashcraft and was given the opportunity to come work at the office this past year. I get the pleasure of welcoming all new patients into the office by capturing their initial photos and X-ray images. I also assist chairside when needed. I enjoy making the patients feel comfortable and at ease when they come in for their exams.
I spend my free time going on adventures and hikes with my German shorthaired pointer, Walker.
---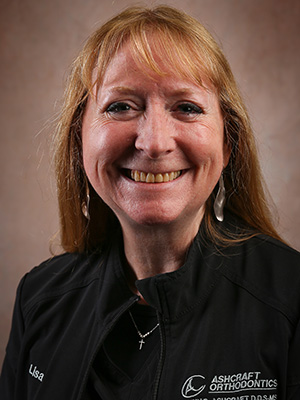 Lisa
Treatment Coordinator
I joined Ashcraft Orthodontics in May of 2015. I am the treatment coordinator and have the opportunity of meeting with our patients on their first visit. I love explaining the orthodontic treatments and learning more about the new patients.
When I am not at the office, I am accompanying the chorus at Jefferson and West Lafayette High Schools or singing with my husband, Travis, at Covenant Presbyterian Church.
---
Misty
Office Manager
I have been with Ashcraft Orthodontics for the last 20 years doing each and every job throughout the office. My current duties include financials and setting up contracts. I also oversee our patients and employees' experience. My position allows me to interact with every person who comes through the doors to create an everlasting relationship.
When I am not at work, you can almost always find me outside doing an array of activities.
---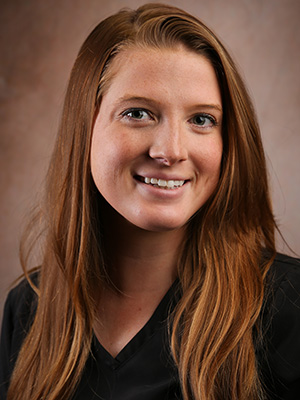 Nora
Orthodontic Assistant
I have been dental assisting since spring of 2020 and started working for Dr. Ashcraft in June of 2021. I get to work chairside with patients every day and really enjoy constantly developing my orthodontic knowledge. One of my favorite things is seeing a patient's smile transformation throughout their treatment.
When I am not at work, I enjoy spending time with my horses and going to rodeos.
---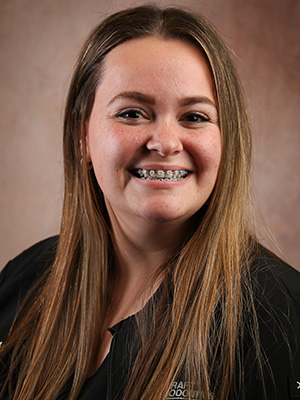 Riley
Insurance and Receptionist
I have been working at Ashcraft Orthodontics since 2020. My daily tasks include filing insurances, answering the phone, and directing patient questions, as well as scheduling appointments. I really enjoy seeing how much the kids grow up between their appointments.
I spend my free time planning my upcoming wedding and hanging out with my three pets.
---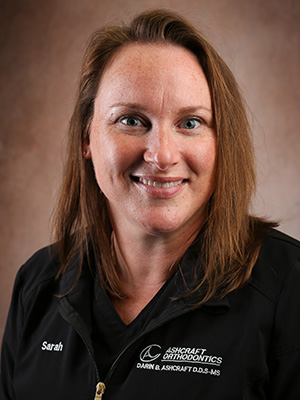 Sarah
Lab Coordinator
I graduated from Ivy Tech as a certified dental assistant and have spent the past 20 years at Ashcraft Orthodontics. As our lab coordinator, I make all our patients' removable and fixed retainers, expanders, holding arches, and any other equipment they need. I enjoy making custom appliances for patients that help improve their smiles and give them confidence.
I live just south of Lafayette with my husband Brian, my daughter Brooke, my son Jase, and our very energetic Australian shepherd Jenni. We enjoy camping, vacationing, and just hanging out at home.
---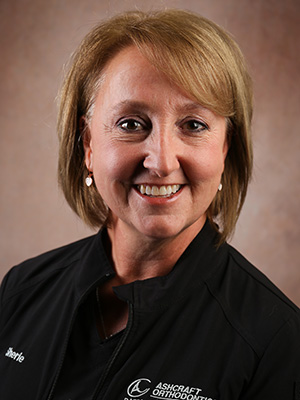 Sherie
Team Member
Bio Coming Soon.